Boo! Oh, yeah. You know what time it is. Nights are longer. Leaves are turning yellow. IT'S SPOOKY SEASON! 🎃
It's a special time of year when you can add a little fun to your marketing mix. So, we've come up with 3 easy-to-set-up campaigns to get the brain-stew brewing!
Whether it's the tricks or the treats that entice you, these 3 last-minute campaigns will surely keep your fans on their toes:
Instant Win
Personality Quiz
Photo Contest
1. Spin to Win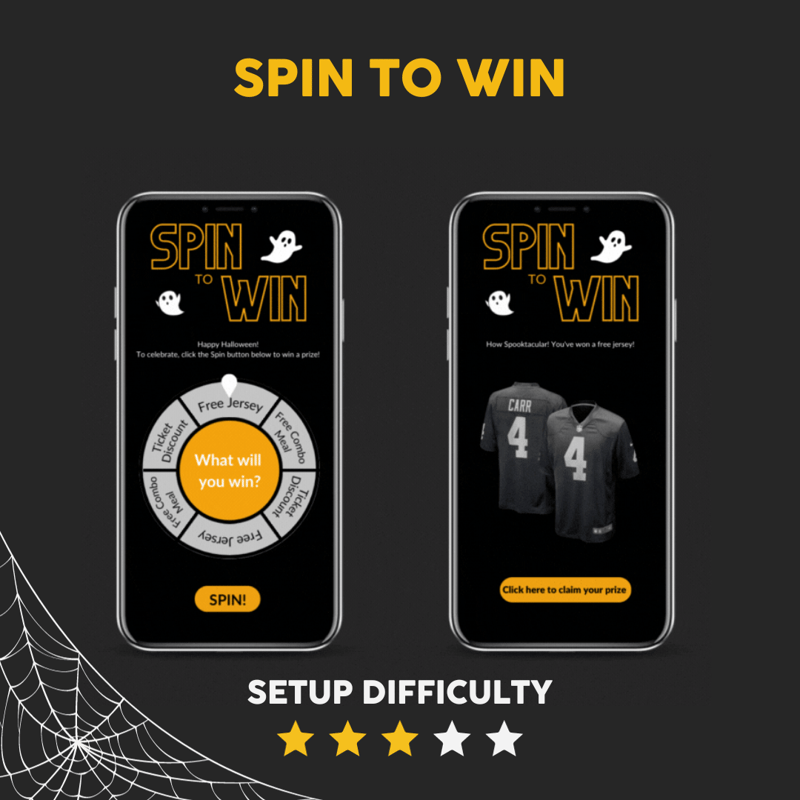 Your fans are probably old enough not to be able to go around the block trick or treating. But you can definitely provide them the same fun activity, minus going out and adding in your goodies. Get your fans to spin the wheel to see if they can score a treat or a trick from you. Whether it's the slow-moving inventory or a simple discount code, this is a great way to get in on the festivities, and reward your fans.
Pro tip: a unique prize will get you a lot more entries and shares.
2. Personality Quiz
How about a good'ol Buzz Feed style personality quiz? They might be overdone, but for good reason! Drop it in your weekly newsletter or post it across your socials, and you're sure to get some solid click rates.
I mean, who wouldn't click on a quiz that tells you if you are more like Freddy Krueger or Beetlejuice? I know I would! (and maybe I have 👀)
Pro tip: slap some sponsor branding on it for some extra exposure. Audience entertained, sponsorship fulfilled.
3. Photo Contest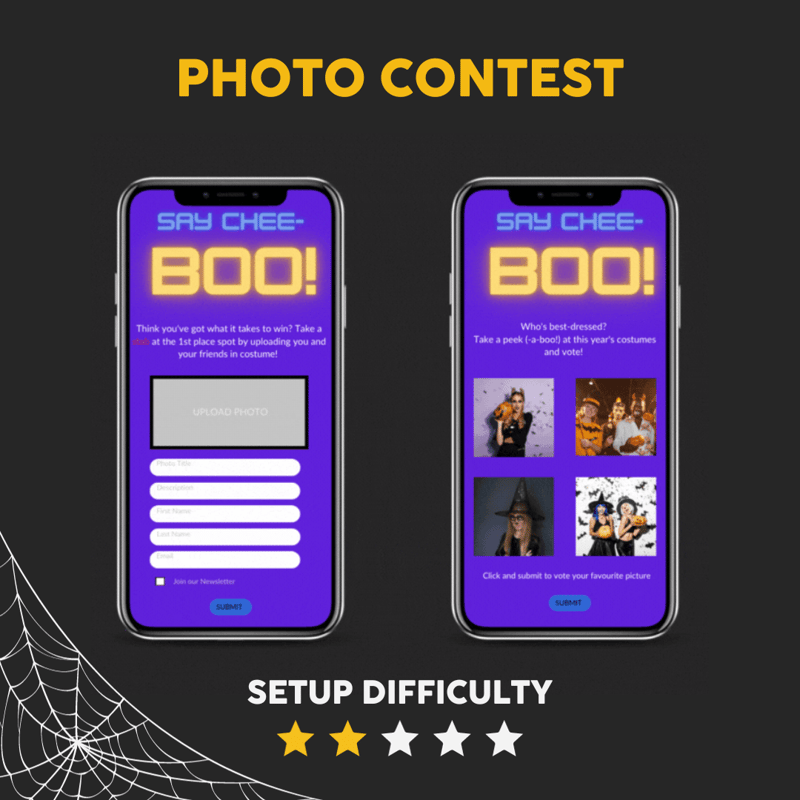 The only thing people love more than dressing up for Halloween is posting about it on social media. Run a photo contest for your fans to submit their costumes for a chance to win a small treat.
Pro tip: brand your photo contest with a #hashtag so people can include it when they post on their own social as well.
Pro tip 2: use our UGC stream to collect the hashtag submissions to display on the campaign page or on your in-venue jumbotron for that extra finesse.
Bonus!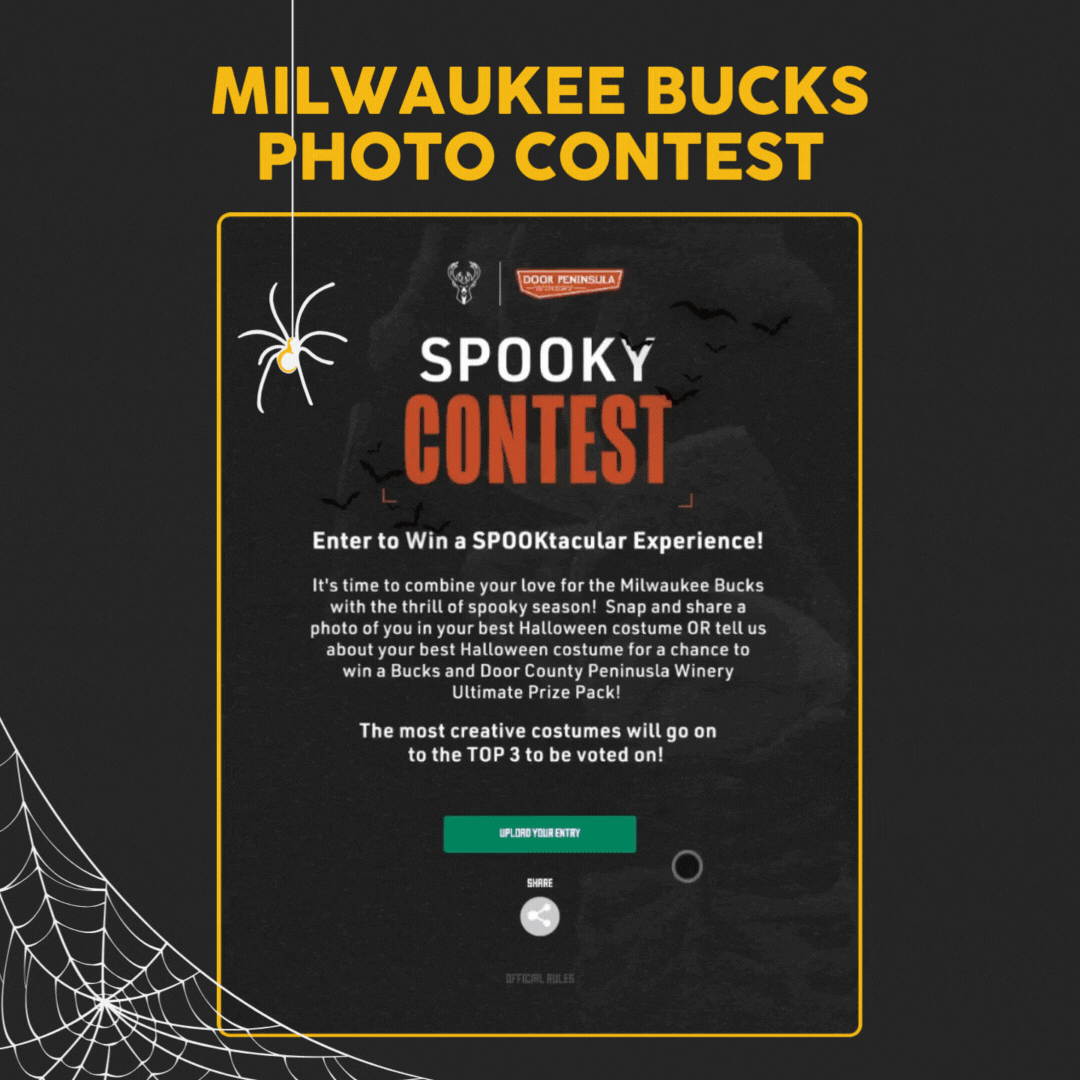 Here's a prime example from our partners at the Milwaukee Bucks. Simple, timely, and fun for fans to enter.
Photo contests are always a great way to collect UGC around themed events, and get fans in the spirit. On top of that, they even tied in a team sponsor.
I'd say that deserves a gold star!
…
Liked these campaigns? Talk to us to see how you can build your own today!
Also, make sure to check under the bed and shut your closet doors. Seriously.
Happy Halloween! 👻